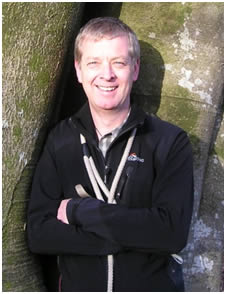 I am a qualified counsellor and Registered Accredited Member of The British Association for Counselling and Psychotherapy – Reg. MBACP (Accred.). I operate from Gillingham, North Dorset but have clients throughout Dorset, Somerset and Wiltshire. I uphold the BACP's Values and Ethical Framework for good practice and am accountable to them. I hold appropriate professional indemnity insurance.
My core counselling qualification is as a Humanistic, Integrative Practitioner which means that whilst I help individuals to understand, process and contextualise their difficulties, my overriding aim is to help them to recognise their strengths and choices, focussing on their development and growth as human beings. I draw on several modes of practice to best suit the needs and expressed wishes of my clients.
In practical terms, my approach could be likened to a homeopathic one since I aim to use the minimum necessary intervention to support achievement of the agreed aims. Consequently, I do not have any fixed position about the relative benefits of either long or short term therapy, preferring to work in accordance with a client's agreed needs and expressed wishes.
The spectrum of my current and past therapy practice and experience includes: –
An active private practice, where I work from a comfortable and relaxed home-based office.
I undertake regular short-term contracted counselling work with the NHS to support their goal of improving the emotional and mental health of patients, to help ensure that the service provided is managed within service standards.
I am contracted to work with a number of Employee Assistance Programme providers.
In addition to my core counselling and coaching practice, I am now able to offer a specialist treatment for Post Traumatic Stress Disorder (PTSD) and the debilitating impact of other traumatic experiences, be this physical, emotional or developmental.
I have previously worked with Dorset Action on Abuse, supporting adult survivors of childhood sexual abuse.
I have previously worked within the NHS Steps to Wellbeing Therapy Services.
I have previously worked as a volunteer in the specialist field of Alcohol and Substance misuse with The Essential Drug and Alcohol Service (E.D.A.S) in East Dorset.
I have previously worked as a volunteer with the Dorchester Trust for Counselling and Psychotherapy